"This has to have been the easiest solution ever! Thank you!"
~Lori Krzewinski,
Sr. Solutions Specialist Mobility
"The system is working perfectly and everyone is very happy with how easy it was to set up and use. Thanks again for all of your help."
~Richard McBurney
Investment Advisor
"Sprint is pleased to provide convenient and secure messaging for our key enterprise customers. The new Sprint Enterprise Messenger offers mission-critical messaging while allowing administration, governance and compliance with the tools to connect it to any IT system."
~Marin Martinovic,
Director of Business Marketing, Sprint
"The TeleMessage WhatsApp Archiver, enables our brokers compliant communication and reach from their mobile or desktop. We improved our reach, customer service and remain compliant with NFA and MAS regulations"
~Phil Jump,
Director and Chairman,
Amerex Singapore
"What's great about TeleMessage is that they are willing to work with us to develop new solutions in the field of remote patient monitoring. We can deploy faster, and reach our goals quicker. TeleMessage has a 'can-do' attitude that I really appreciate."
~Abhi Ray,
CEO HeartToHeart Network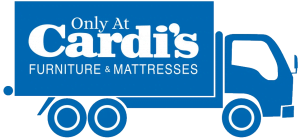 TeleMessage has not only helped us become more efficient with our logistics processes, but with our customer service as well.
~Walter Minasian,
Systems Manager Cardis Furniture
We highly recommend TeleMessage. Their messaging solution has been great for us, and their customer support has always been there when we needed them.
~Moshe Siegel,
Sr. Design Specialist Ramada
Excellent customer service! Attentive, expedient and friendly. Thanks for all that you do.
~Stephen Roberts,
Detention Coordinator Hendricks County Probation Department
I really enjoy working with TeleMessage. I absolutely would recommend using their services. They're easy to work with, professional, and have great customer service. It's a great product.
~Ralph Guisti,
Franchise Owner Liberty Tax
As an organization that has to keep in touch with hospitals and doctors 24/7, we needed a messaging provider we could really depend on. We've been very satisfied with TeleMessage's service, and commitment to its customers.
~Karen Arvin,
Exchange Director Lexington Medical Society
"TeleMessage provides us with an integrated system for securely streamlining our conversations, and responding to events efficiently. We've incorporated TeleMessage into our Business Continuity Plan as it allows us to send information safely and securely".
~Joanne Simm,
Wonga Group Head of Risk & Compliance
"The key benefit of the Nimblevox SMS Blast and IVR applications is that graphical tools make it easy for non-technical personnel to customize messages, schedule campaigns and monitor results for voice and text. Additionally, the cost effectiveness of a pay-per-use cloud service eliminates barriers and enhances multichannel communications."
~Kutluk Uslu,
Business Unit President
"I really enjoyed my experience working with TeleMessage to setup our account.  Through implementation, TeleMessage representatives were patient, helpful and informative. We have been using the service for a few months now and have really enjoyed how easy it is to operate and maintain."
~Carli Schmitz,
Marketing Assistant, Housing Kitsap
"TeleMessage's offering has been a critical component in marketing our services and gaining clientele. From the initial contact through personal coaching  on messaging best practices, the TeleMessage sales and support staff and texting solutions are proving to be essential in our efforts to develop releationships and generate engagement."
~Robert Dull,
Director, Family Capital Investments
"From the initial contact through sales and implementation, TeleMessage has performed and delivered above expectations. The combination and variety of archiver solutions has meant mobile compliance issues are not demanding management attention. "
~Gregory R. Dow,
Chief Operating Officer and General Counsel,
KLR Group
TeleMessage rocks! Awesome product,awesome service. That is all I have to say.
~Crissy Butts,
CEO LCI
We definitely give TeleMessage two-thumbs up! If you need a mobile messaging provider, you should be using TeleMessage.
~Guy Shrabany,
IT Manager Blackberry
The TeleMessage WhatsApp Archiver changed the way we interact with customers. Greatly improving communication has given us a real boost. It's our preferred communication channel while handling brokerage. The TeleMessage support made the onboarding and activation extremely simple and easy.
~Rémi Paccou,
Commodity Broker
TeleMessage enabled us to significantly improve our business processes.
~Steve Nabil Lauritsen,
Broker